VIP Event: Professor Lynda Applegate: Game-Changing Innovation (Bezos, Jobs, Gates & Others) - Feb22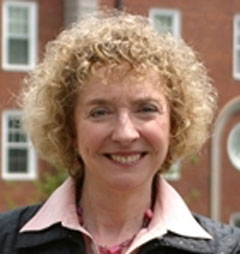 The Women's University Club of Seattle
1105 6th Ave, Seattle, WA 98101
To view Club's website click here

Reception: 5:30 - 6:30pm
Club Intro: 6:30 - 6:45pm
Presentation: 6:45 - 7:30pm
Q&A: 7:30 - 8:00pm
Networking: 8:00 - 8:30pm

We can learn a great deal from studying the stories of how visionary entrepreneurs have been able to link need with know-how and people with resources to create new industry segments and new business models that transform how we work, play, and learn. In the tech world we quickly think of Jeff Bezos, Bill Gates, and, of course, Steve Jobs. In the world of entertainment we think of Jim Henson, Walt Disney and, once again, Steve Jobs. In the world of sports apparel and the use of stars to advertise we think of Phil Knight at Nike. Some legendary Venture Capitalists have demonstrated their skill in picking winners and learning quickly from failures as they help entrepreneurs navigate the early stages of the innovation lifecycle. Endeavor is applying the principles learned from VC to help entrepreneurs build successful, high impact businesses in emerging markets. And, finally, Kaiser Permanente is applying these same principles to transform healthcare delivery. This session presents what we have learned from studying how entrepreneurs and the innovation catalysts who support them navigate the early stages of the innovation lifecycle as they launch innovations that change the world.


Prices are $25 for HBSPS members and $30 for non-members.
Price includes light reception and a cash-bar.

For Questions please contact:
Jonathan Feifs
jonathan.feifs@gmail.com
757.575.7211